Member Login
|
AD Login
|
Follow Us On:

"A COACH will impact more young people in a year than the average person does in a lifetime."
- Billy Graham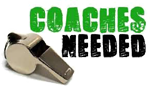 NFHS Coach Education Program Course Menu:
Core Courses - Provide coaches with content from all eight domains contained in the National Stan-dards for Sport Coaches (NASPE 2006). These two courses form the foundation from which all elective courses and sport-specific courses are developed. Core courses should be completed first to give the coach a better understanding of elective and sport-specific courses. [More Info]

Fundamentals of Coaching $60
First Aid for Coaches $55

Sport-Specific Courses - Provide coaches with content on the skills and tactics of their sport. Sport-specific courses will be developed in all sports in which the NFHS writes rules as well as golf and tennis. [More Info]

Fundamentals of Coaching:
Basketball $50
Football $50
Soccer $50
Softball $50
Cheer and Dance $50
Wrestling $50
Volleyball $75
AACCA Spirit Safety Certification $75
Track and Field $75

Elective Courses - Provides coaches with con-tent that expands on the topics introduced in Fundamentals of Coaching. Courses will be developed to train coaches to minimize risk and improve coaching effectiveness. [More Info]

Hydration, Nutrition and Supplements FREE
Engaging Effectively with Parents FREE
Teaching and Modeling Behavior $20
Teaching Sports Skills $50
NCAA Eligibility Center FREE
Coaching Sports in Middle School $20

National Coach Certification Program

A coach must complete the following courses to apply for Certification:
Fundamentals of Coaching
First Aid for Coaches OR its Equivalent
Sport-Specific Course OR its Equivalent

Why Get Certified?
Designed to deliver the highest-quality professional development online at an affordable cost. This certification will:
Help coaches minimize the inherent risks faced by participating students
Help coaches to develop a sense of personal and professional accomplishment
Recognize coaches nationally
Improve the sport experience and performance of participating students
Enable coaches to increase liability insurance coverage through the NFHS Coaches Association.

FREE Courses
Concussion in Sports—What You need to Know
The Role of the Parent in Sports
Sportsmanship—For Coaches, Officials, Players and Fans

FREE Resources in the Locker Room
Articles, documents, helpful links, videos, course flyers, Parent Tool Kit and other promotional materials are all available at no cost in the Locker Room!