About the Nebraska Coaches Association
The Nebraska Coaches Association (NCA) is a professional organization providing membership and support to athletic coaches in the state of Nebraska.
The NCA is housed in the NSAA building at 500 Charleston Street (across the street from the Haymarket Park).
Our mailing address is:
Nebraska Coaches Association
500 Charleston St Ste 2
Lincoln, NE 68508
PHONE: (402) 434-5675
FAX: (402) 434-5689
...Please stop in and visit anytime!
NCA Staff and Board of Directors
NCA Staff: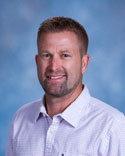 Executive Director
Darin Boysen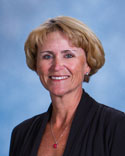 Administrative Assistant
Saundi Fugleberg
NCA Board of Directors:
The NCA is governed by a board of twelve directors and an executive board of four officers.
Executive Board Members

President
Toni Fowler
Adams Central

President Elect
Matt Wiemers
McCook

Vice President
Greg Conn
Wausa

Past President
Donnie Miller
Minden

Board of Directors




District 1

President
Vice President

Terri Neujahr

Waverly

Matt Swartzendruber

Sandy Creek




District 2

President
Vice President

Russ Ninemire

Douglas County West

Steve Kerkman

Millard South




District 3

President
Vice President

Ben Ries

Norfolk

Randy Kliment

Creighton




District 4

President
Vice President

Bryson Mahlberg

Gothenburg

Scott Carlin

Gothenburg




District 5

President
Vice President

Les Roggenkamp

Southwest

Drew Billeter

Loomis




District 6

President
Vice President

Chris Koozer

Sidney

Heidi Manion

Alliance