Nebraska Coaches Association Clinics
2020 NCA Track & Field Coaches Clinic:
Register for the 2020 clinic:
Late fee after February 1, 2020, at midnight.
Due by February 4, 2020, at midnight.
Click the image below to complete the registration form and either pay ONLINE with your credit card or print your form and mail it in with a check.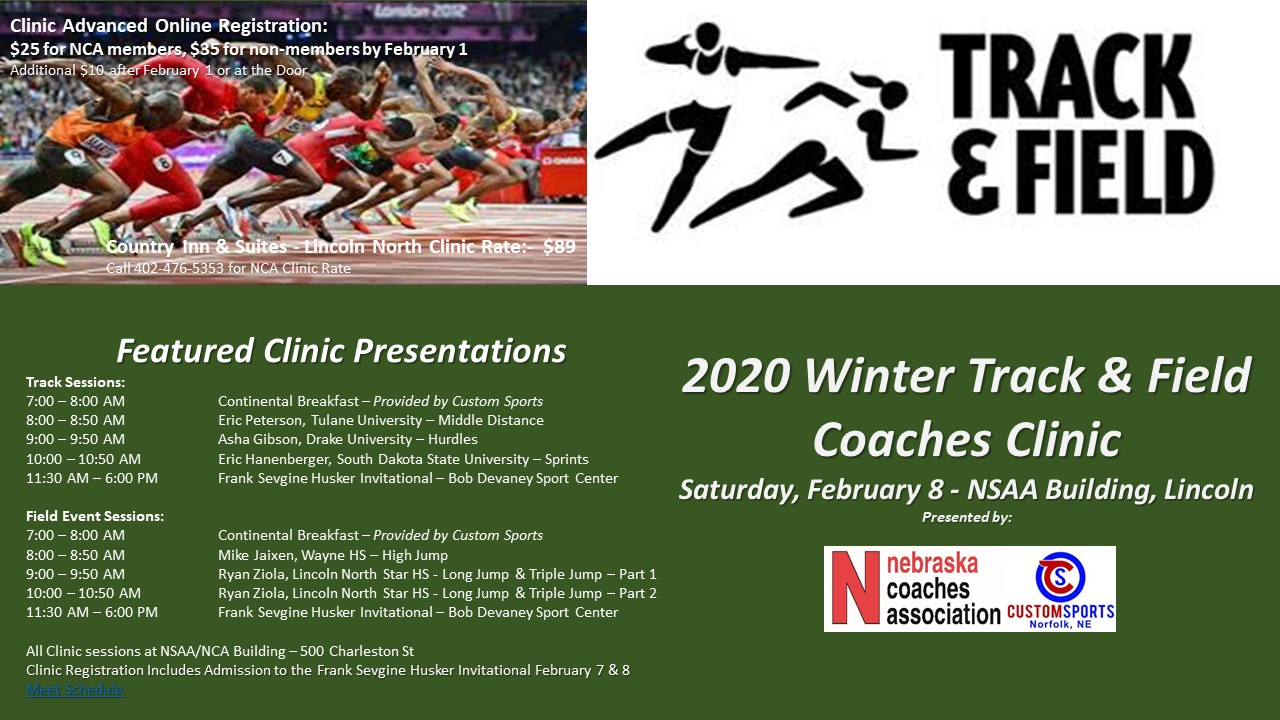 Past Clinics:
2019 Summer Multi-Sports Clinic
2019 Track & Field Coaches Clinic
2018 Summer Multi-Sports Clinic
2018 Track & Field Coaches Clinic
2017 Summer Multi-Sports Clinic
2017 Track & Field Coaches Clinic
2016 Summer Multi-Sports Clinic
2016 Track & Field Coaches Clinic
2015 Summer Multi-Sports Clinic
2015 Track & Field Coaches Clinic
2014 Summer Multi-Sports Clinic
2014 Track & Field Coaches Clinic
2013 Summer Multi-Sports Clinic
2013 Track & Field Coaches Clinic
2012 Summer Multi-Sports Clinic